Adobe Symposium 2016 in Singapore happened on Thursday, the 28th of July. As a part of Adobe's enterprise customer and loyal individual user of more than 10 years, I attended the event to find out what they have to offer in terms of new technologies, features and solutions. I felt overall it's an inspiring event with the latest product and technology demos and interesting topics and trends.
Opening Keynote
Digital Marketing nowadays is nothing but putting your customer and your audience at the centre of everything you do. As a customer, the request is simple and powerful "Assure me, know me, empower me and delight me". With that, companies should use technologies available to deliver that customized unique experiences to the customers.
Assure me, know me, empower me, delight me, engage me #AdobeSymp @billionbricks #customerexperience pic.twitter.com/sOkWiEnCK5

— Darren Choo (@bluefirefly2359) July 28, 2016
(But using the overly used "that stock photo girl", really?)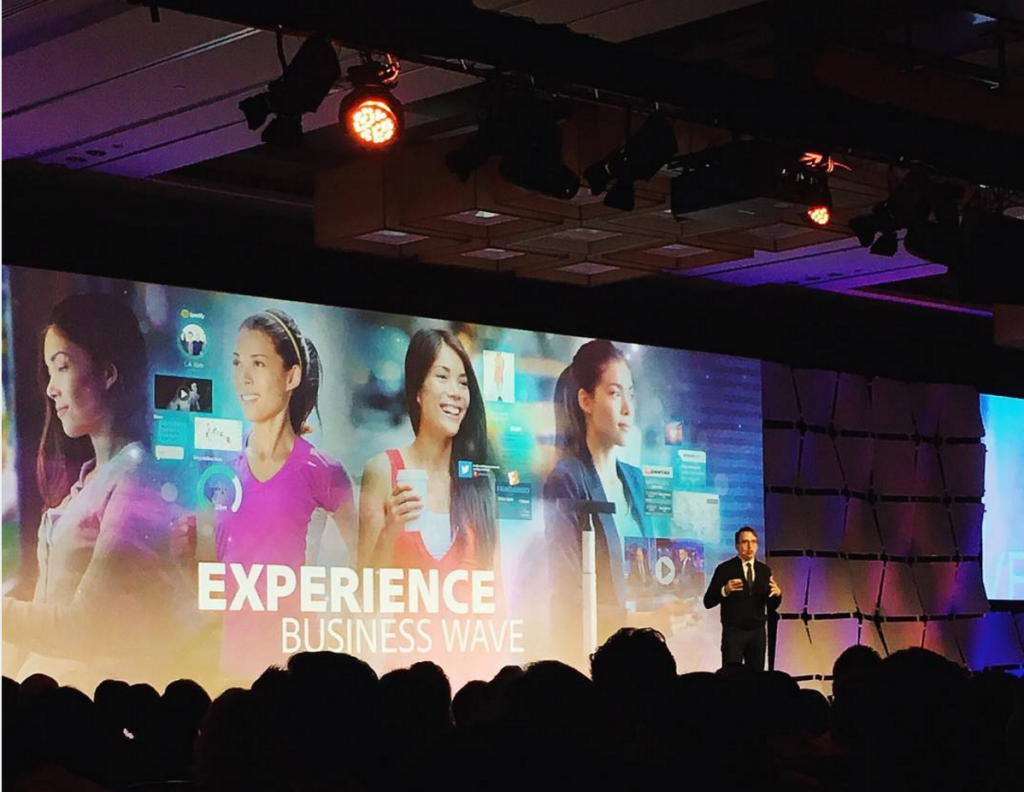 In the keynote they also highlighted that we should deliver relevant messages to the customers (the "know me" element) –
"What it sounds cool isn't cool, but we must make the right decision for customers." And the right tool should enable us to speed up the product cycle of "Ideas > insights > action".
New Features:
They've introduced quite a number of new features of Adobe products, ranging from Adobe Creative Cloud to Aobe Experience Manager. Below are the top features that caught my attention.
Adobe Target: the ability to auto-allocate best experience from an A/B testing based on agorithms.
Predictive subject lines for email marketing – to boost email open rate.
Content velocity of AEM

Asset auto tagging / assets insights
Content fragment
Dynamic Creative Optimizer (DMO) – the tool to optimize the ads using a series of ad graphical elements and deliver relevant experience to the audience.

Customer intelligence – real-time retargetting for abandoned carts/browsers. Case study: Sydney opera house booking system.
Livefyre. Case study: Australia tourism board (love the examples of UGC!)

UGC (User Generated Content): how to better manage them and leverage them on banner ads/eDMs/websites
Rights management system – getting the copyright from users can be so easy and effortless!
Inspirations:
I quite like the interview with the Global Head of Digital ANZ where he talked about Digital Transformation challenges and insights, and some experiences to share. One common challenge within the big organizations is usually that Digital resources are scattered and siloed within the organization, such as IT, Digital Marketers, Content Marketers, Web Experience teams. He's done a difficult but rewarding job to pull the team together and speak one common language, aligned with one vision and goal.
He's also been asked questions regarding the balance between inhouse resource and agency. His view on this is – when it comes to product highlights/features, customer needs and insights, always go to your inhouse resource because they know it the best. Agency partners on the other hand, provide new perspectives and industry best practices, so they will be able to look at things in a wider view.
One of my favorite talks of the day is a talk about "Authenticity" and the balance between creative and business, from Gemma O'Brien, an Australian Typographer. It's inspiring to see people chasing their dreams and working on things that they're truly passionate about, and staying true to themselves. Gemma is a perfect example – she promotes that "human" factor in her works while working with the big brands across the world such as Adobe, Heineken and Qantas.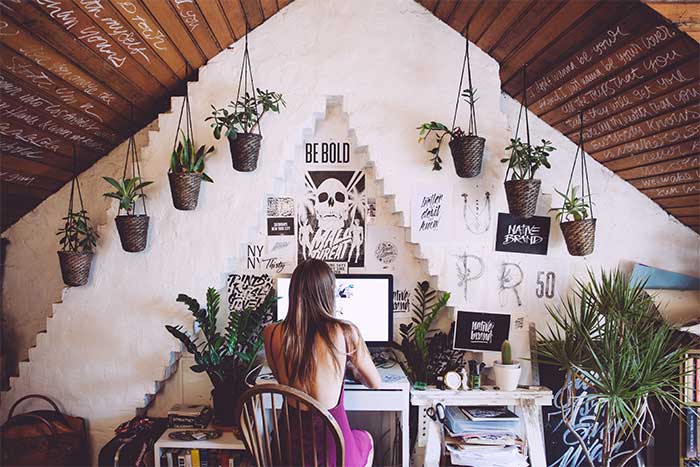 (Dream studio! Who wouldn't want to work in such an amazing and cozy environment)
I can't help but wonder, do I put enough hard work and concentration in what I do? Do I stay true to myself? Do I always push myself to be at 200% state and push the boundaries? Do I still stay passionate on whatever I do, whatever I create?
Locknote:
The Locknote was co-hosted by Adobe's Marketing Cloud Director Steve and their special guest Michelle Chong. Michelle was funny and down-to-earth but it's clearly that she made Steve uncomfortable and embarrassed at times. When the whole session was about "Sneaking" into Adobe's latest features, cool things such as personality AI, predictive shops etc, Michelle managed to make these features look less convincing. e.g. When Adobe showcased how they could potentially take anyone's Twitter posts, consolidate this person's personality attributes, and serve them a "customized" experience on, for example, a shopping site, they used Michelle's twitter account and based on the fact that she's more extroverted, served her a banner with handbags in brighter colors. Michelle's immediate reaction was "Let me show you the bag I carried today" which is nothing like any bags in the banner. Therefore it looks like Adobe's personality AI is based on a series of assumptions and it's more of an Art than Science.
Another example is when they asked Michelle to demo for the "predictive shops", the reading of her height was "177" and she highlighted the fact that obviously it's inaccurate.
#adaptivestore great data-driven marketing provided measurements are accurate (??) #AdobeSymp @billionbricks pic.twitter.com/ip3I9HUXLy

— Libai Zhuo (@LibaiZhuo) July 28, 2016
Other than that, it's clear that Michelle spent a lot of time promoting her own upcoming movie "Lulu" and even made several discriminating comments such as "Lulu is a PRC, you know? And we all know how much Singaporeans love Chinese people", and "Of course I'll serve a different website to Lulu! She's Chinese! (imitating Chinese accent – ) I don't speak English remember?" Imagine some celebrities on stage in the US saying things like "We all know how Americans love black people (or Mexicans)", definitely not the most comfortable thing I've heard at a professional digital marketing event.
Feedback:
A better balance between B2B and B2C content
Most of the talks, demos and breakouts are around B2C content but Adobe also serves many big customers with B2B needs. It will be beneficial if we can see more B2B use cases.
Abstracts on breakout sessions
On the Agenda page there are only track names and breakout title, without an abstract of what the individual break sessions are about. Therefore a lot of the attendees were struggling to make a decision of which track to go. I've seen people's feedback on how the breakout sessions are different than what they had expected.
Seemless login for event registration
After we registered for the event, each time when we'd like to check out our information and agenda details we'd always need to login with our email and registration number, even if we're accessing it right from our email CTA. I believe that can be improved with a more seemsless login.
Better timed sessions
A lot of the sessions were overrun, especially in the mornings. So us as attendees always felt rushed from one place to another, without enough time to visit all the booths or even eat out lunch. It'll be great if the sessions could be paced and timed better and finished on time.
Better Locknote scripts
It wouldn't hurt if the Locknote with Michelle Chong was better rehearsed and better phrased. Although I appreciate the authencity of the "Sneak" concept, I thought Michelle could contribute more to the cool features that Adobe has to offer in the future, and spend less time talking about her movie. Discrimating jokes are not cool.