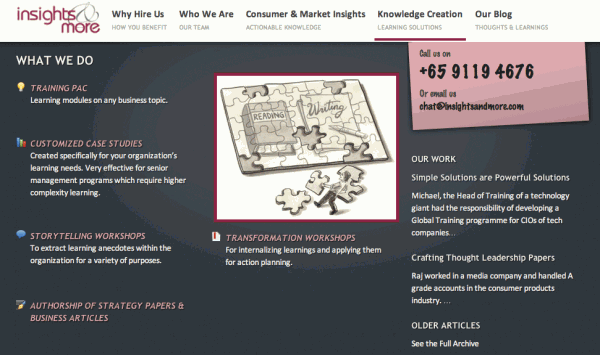 View the Consumer & Market Insights page in action
View the Knowledge Creation page in action
This is a website revamp project. The main section I had worked in is the "Who We Are" section – we were to divide it into "Consumer & Market Insights" and "Knowledge Creation" pages, although there are other changes applied throughout the site. I needed to tweak their layout to be more user friendly and well structured, enable file downloading, and recode the right sidebar section to display more information as well.
Please find below a simple "Before and after" comparison.