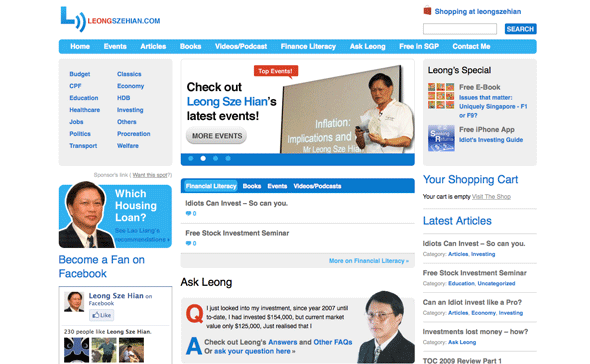 This is a WordPress with lots of features and functionalities.
Website design, wordpress theme development
jQuery sliding header and jQuery tabs
Online shopping cart
Event management
Spam control
Social Sharing
Google Analytics
Facebook Fans Display
…

This is a website with several new articles everyday and there's going to be a lot of visitors, and it's highly content based, so I've made the content the key stuffs of this website, and tried to make navigations easy for the visitors, so that it's easier for them to find the articles that they're interested in the most.
Since it's so content based and what we're looking to sell is the content, it's important that we link it up with social networks. So I've suggested the clients to add in social sharing functions at the end, and display their facebook fans and like buttons etc. I also gained experiences on the connection between Facebook and WordPress in the meantime.