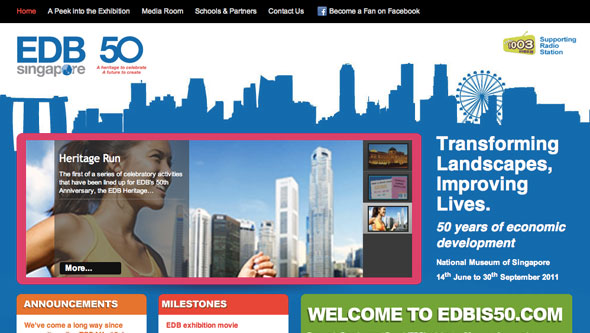 This EDB 50th anniversary exhibition website is designed based on EDB 50th anniversary website main site. I made a few changes, including adding in the frontpage slideshow and bottom modules etc. The slideshow used to be less wide but the client wanted it to be wider like the current one.
I turned the approved design into a Joomla! template which makes it easy to manage the website content. I also provided a free training for some EDB staffs to manage the site.
I'm also in charge of the website hosting/domain management, website maintenance, content management etc. Including updating the website content and news & media.